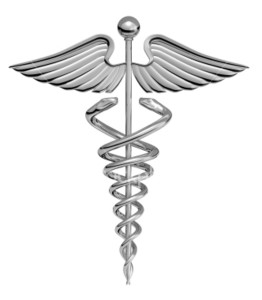 An Opinion by Luan Zuccarello
I have refrained from bashing the POTUS (check out west wing – great show) on this site but the gloves are off now.
Last night Barrack Hussein Obama stood before congress and urged their support for HIS health care bill. Under HIS health care bill the United States government would spend 900 billion dollars to run health care and to offer free health care to every citizen.
Now every Republican and a good handful of Democrats do not support this. So instead of "reaching across the aisle" (catch phrase of the Obama campaign) he is still shoving it down people's throats! He has not changed one major thing in the bill and told his die-hard opponents that he will not bother with them. Is this not a democracy? Don't we elect congressman and senators to be our voice and have a say and a vote? He said last night he has already put the plans into motion for "demonstration projects" in certain states. How is this going to work? How can you deem one state have free health insurance and one not, even in a trial period? My next question where in the fuck are you getting 900 billion dollars? We are a deep recession with people trying to make payments to mortgage companies, utility companies, credit card companies, etc. Where do you think this money is going to come from? Ummmmm – new taxes.
I only took 2 economics classes but I think if I proposed this situation I would have got laughed out of the class. I am strongly against universal health care, but I agree some changes should be made. I think all children should receive health care, health care insurance and premiums should be lowered, and there should be some reform in medical malpractice. But for the government to step in and give me the same healthcare options as the druggy on the corner is ludicrous! The big question that everyone keeps ignoring is the impact of insurance companies? Insurance companies will stop picking up regular doctor's visits, they will stop picking up physicians rebates, and the cost of surgery and treatment will go through the roof! All this so crack head can shoot more shit into his vein and then go to the hospital for free. I love how instead of focusing on the real problem of how to get America back on its feet as the leading global economy we are focusing on a segment of our population that doesn't pay taxes and already takes advantage of government programs. Here is a thought – create more jobs so people can take advantage of employer's health care and they will pay taxes. But since Barrack Hussein Obama spent 787 billion dollars on his "recovery plan" unemployment is almost in double digits – 2 % higher than when he took office. Ronald Reagan took office under some of the same conditions as Barrack Hussein Obama . I will admit Reagan's conditions were not as bad as the current ones, but the man did a damn good job getting us out of the hole. Instead of creating programs for us to spend money on he created programs for us to invest in.
How many people can take advantage of buying things right now – when all their money is going to bills? The smart thing would be to make people money! Don't get them to spend it, have them invest it, the spending will come later. Cut income taxes that will encourage people to work more thus making them more money and cutting capital gains taxes will encourage investment.
Luan Zuccarello '12 Bitches!!!!