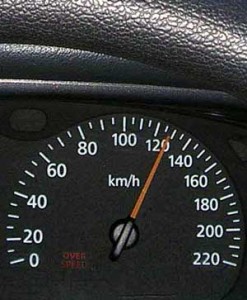 Bob McFlurry with Sports
I'll never get why it's big news when an athlete or celebrity gets pulled over for speeding or driving erratically. DUI is a different story but just going 20-30mph above the speed limit? People get pulled over for that every day and they are not made to be ridiculed on TV for it and seriously isn't there something you could be covering that has a little more journalistic integrity ESPN?
I for one drove to Chicago as fast as the car and traffic conditions would allow last month, probably averaging around 90mph but hitting as high as 115mph. I was in complete control of the car the entire time and it was all highways and during daylight. Now I'm not saying I'm right but I didn't put anyone in danger. Maybe these athletes were driving a little erratically but for the most part I just read or hear that X athlete was pulled over for doing 100mph in a 65mph or something of the like. With the souped up cars these guys drive 115mph can feel like 70mph. I'm sorry people but that is not news. Someone getting a traffic ticket is definitely not news it's tabloid fodder.If the person gets pulled over and then gets arrested on outstanding warrants then print that, don't tell me so and so got pulled over and got a traffic ticket though. It's a waste of the 5 seconds it took me to read it across the bottom line
If ESPN wants to be the TMZ.com of sports news then I'm all for it. But if you want to be taken seriously just report on sports, not what Brett Favre is having for breakfast or if Tiger Woods just took a dump.