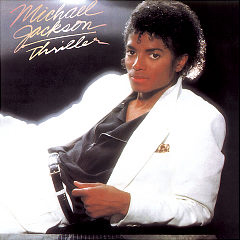 By: Luan Zuccarello
You can think what you want about Michael Jackson but there is no denying his talent. The biggest selling album of all time, biggest crowd to see a concert, biggest video of all time, and 8 grammy's in one night. He made MTV into what it used to be – A station dedicated to the art form of the music video. He gave us the moonwalk, the robot, and influenced dance for generations to come. Sure I would love to sit here and ridicule and bash the decisions and lifestyle of the man but I don't think this is the time or place. Instead I would like to celebrate one of the greatest talents of our generation and the biggest pop star ever.
The Jackson 5 made their debut on "The Ed Sullivan Show," in 1970, performing "ABC." Much like the Beatle's, years before, Michael Jackson was an instant success. At 10 years old Michael, sang and danced like a seasoned performer, and won the hearts of not just America but the World. Michael got older and like all good bands, The Jackson 5 folded. He then embarked on the most successful solo career anyone has ever seen. Some highlights include: Starring in "The Wiz" (the black Wizard of OZ), the release of "Thriller" in which he financed with a million dollars of his own money, Induction into the Rock and Roll Hall of Fame – twice, 13 Grammy Awards, and 13 number one singles.
Michael Jackson's voice and sound was something no one had heard before. People have tried to copy but without much success his signature riffs and high notes. You know the one, you have done it too. You kick your leg and grab your crotch. He could sing Motown, ballads, and pop songs. He stretched the range of his talent and creativity and we have a wonderful catalogue of songs and videos because of him.
One great drunk debate that Beerslugger and myself often find ourselves in is: who is the best lead performer on stage? We usually throw out the obvious ones Axl Rose and Mick Jagger. But that got me to thinking, Michael Jackson might be the best performer in concert ever. The effects and productions he put on were so over the top and outrageous that I don't think they can ever be duplicated. The guy actually put a jet pack on and flew off stage during a concert. Millions upon millions have packed arenas to cry and scream hysterically at the sight of him.
I finish on this note. I am a Michael Jackson fan, I'm not scared to admit it. However this dude has been dead to me for the last 10 years. I do feel bad he died but I am glad at the same time. Along with the all the bad and horrible things that are going to be brought up surrounding his death, his music and artistry will be showcased. Perhaps, this will make people remember the talent that was Michael Jackson.