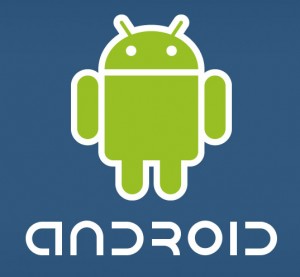 By: Billy BeerSlugger
People are pumped for the release of Google's Android Operating System for mobile phones.  It's inevitable that the number of phones supporting the OS will multiply a couple of times in the next couple of years.  There's a lot of reasons why I believe Android will soon dominate the smart phone realm and most of my opinion is based on empirical evidence.
The main reason Android will soon outnumber the precious IPhone is it's open source operating system.  I am a huge supporter of Open Source software as are millions of other people on the Interweb.  Apple's IPhone platform is closed.
It makes me think back to the 80's when Apple dominated PC sales only then to be supplanted by IBM's PC which was an open platform.  You see on IBM's PC you could run pretty much whatever OS you wanted, Windows, DOS, Unix etc, and by extension all of the applications that were available to those Operating Systems. On a Mac you could only run their proprietary Operating System and thus were limited to the applications developed by Apple and the companies they licensed.
It's not exactly the same situation here with Android vs. iPhone but it is still a case of Open Source vs. Closed. In effect it is kind of the reverse of the 80's situation for Apple where in the 80's it was multiple hardware manufacturers making computers which were open ended and enabling Microsoft Windows to crush the OS competition. Now it is multiple hardware manufacturers making  computers (phones) which will run an Open Source Operating System.
Even with the millions of iPhone users with their phones attached to their hands at all times playing Rock Band or drinking a fake pint of Carling from their phone at a bar, I'm not sure the reputation and brand loyalty to Apple can beat (sales-wise) Google's first foray into Operating Systems.
Though all of this doesn't mean that the iPhone will just fade away in the near future it certainly does not bode well for it given Android addresses some of iPhone's weaknesses.
1) Lack of background-processing capability: The iPhone can't run multiple 3rd party apps at the same time which could be a draw for the multi-tasking individual or business-person.
2) Carrier Exclusivity in the United States: The iPhone is only available on AT&T which could push some people to grab an Android if they are locked into another carrier. Verizon is the largest mobile network and does not carry the iPhone due to the deal between Apple and AT&T.
3) The App Store: What is viewed by many as one of the iPhone's greatest strengths is something that in my mind is holding it back.  Yes anyone can make an iPhone app and there's almost 100,000 of them right now. However, an iPhone app must be developed on a Mac leaving Windows and Linux developers to either buy a Mac or not develop iPhone App's.  A slight gain in Mac sales for a huge sacrifice in the developer community.  The approval process has been loudly criticized as vague when an App is declined and the guidelines for developing are just as opaque.
Not only is the Android OS invading smart phones, you will see it on e-book readers such as Barnes and Noble's "Nook" and Netbooks (cheap laptops used for internet access, emailing etc.).  With Android popping up in so many places and with phones and other devices having more of the capabilities of our laptops, seemingly merging, Google's OS could take a bite out of Microsoft's market share without even challenging for dominance on the PC.  If Google dominates smart phones and smart phones continue on a path of greater functionality and computing power, you may see the first true OS war between Google and Microsoft.
Google still has to get by Apple, Research In Motion, Palm, Symbian and Microsoft though.  The Android OS still has some catch up to do to the iPhone, mainly because of the differences in hardware it will be installed on but I wouldn't bet against Google, they have the money to throw at it and innovation is the culture in Mountain, View California.
Not that there will be a clear cut winner in the smart phone market any time soon considering iPhone is the current leader at 25%.  We'll just have to wait and see what the future holds.