By: Billy BeerSlugger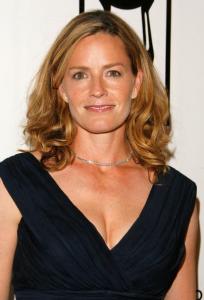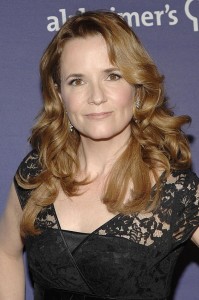 Just as we did with Omar Epps vs. Mekhi Phifer we now bring you the 80's, female, Caucasian version of this conspiracy, Elizabeth Shue vs. Lea Thompson. This investigation was sparked by drunken conversation by myself and co-workers at a conference in Pensacola beach Fl.
It started out as a sort of trivia game, was it Lea Thompson or Elizabeth Shue in Adventures in Babysitting? Which one played in Howard the Duck or the movie Space Camp? Who had a starring role in Cocktail with Tom Cruise? Who was the lead in Hollow Man? Who was in Karate Kid and who was in Back to the Future?
The only things that were constants for me were that I knew it was Lea Thompson in the 1990's situation comedy Caroline in the City and that Elizabeth Shue plays a hooker and gets naked with a drunken Nick Cage in Leaving Las Vegas. Other than those two pieces of data one can't be really too sure of who was in what.
Then there was this shocker, both Elizabeth Shue and Lea Thompson are in Back to the Future: Part II. What a mindfreak that is. Who plays what character is still a mystery to me and I'm still not sure if they are even different people. Compound that with the fact that they both played in 80's Burger King commercials and one even starred Thompson, Shue and a very young Sarah Michelle Gellar. Holy Hot Dogs Batman, shit just got real.
To me  Elizabeth Shue is clearly the better looking of the two but what if Lea Thompson was just a slightly less good looking clone of Elizabeth Shue? What if Elizabeth Shue is Lea Thompson on days when her makeup is flawless? I don't have all the answers but try the Elizabeth Shue vs. Lea Thompson trivia game when drinking sometime, especially in lieu or talking about work.