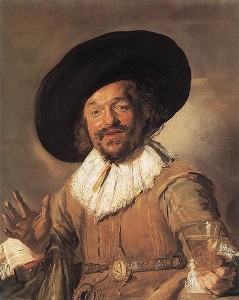 By: Billy Beerslugger
I've been done graduated from the Light beers and cheap beers (although i occasionally dabble) for a while now.  On BeerSlugger.com I try to profile beers I think that you will appreciate not only for the buzz it gives you but the taste and enjoyability.
Last month I profiled the Grog Ale at Nodding Head Brewery in Center City.  The description on the menu and website listed it as a, " … great dark session beer".  I've seen this term "Session Beer" thrown around a little bit in my time but guess I never cared to actually learn what it meant.  So I did some research and here's what I found out.
Per the Beer Advocate:
Session Beer: Any beer that contains no higher than 5 percent ABV, featuring a balance between malt and hop characters (ingredients) and, typically, a clean finish – a combination of which creates a beer with high drinkability. The purpose of a session beer is to allow a beer drinker to have multiple beers, within a reasonable time period or session, without overwhelming the senses or reaching inappropriate levels of intoxication.
So in reality, I have been sampling a great variety of Session Beers.  In fact every one of the beers that I have profiled on BeerSlugger.com (save Molson XXX) I have found to have been extremely drinkable while not making you fall off your bar stool.  For me it is simple, I like beers I can drink 8-15 at a time which taste good,do not upset my stomach, do not give me heartburn or make me throw up.  That's a Session Beer.
Session Beers I'm guessing vary upon the person.  I'm not a guy who likes really "hoppy" beers though I have a friend who will drink 10 of them with no problem.  I couldn't do that just like he wouldn't down 10 stoudts.  In general though,  such as times when we receive the beer of the month club case in the mail, there's a couple of beers we would both really like and consider very drinkable.  One of these was, Casco Bay Riptide Red Ale.
I'd love to hear some of the readers favorite Session Beers. (note: Miller Lite and Coors Light are not Session Beers)