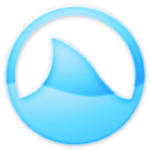 By: Robby Ripchord
After Apple Computers bought the streaming music website lala.com (which I previously wrote about as being awesome) and shuttered it I was really upset. It was truly the best thing out there and had so much organized content it was unbelievable. I tried a bunch of other sites that had generally nice features but were more radio stations than anything else: pandora.com, slacker.com all had ad supported business models. When I'm at work rocking out the commercials really take me out of my element a little bit and you can't just switch to another radio station like on a terrestrial radio in your car or home stereo.
So a friend told me to try out Grooveshark.com and I have found now what I have been missing and probably more in this service. While Grooveshark is not as structured as lala.com was it makes up for it in features. I would consider it essentially a web based version of Limewire or Napster. You search for songs and can add them to your library only you do not download the songs, they are streamed to you. You can make playlists, mark a song as one of your favorites and share songs or playlists with friends via email, facebook et al. You can also purchase the songs in your collection from sites like iTunes and Amazon.com. They also have a radio option which I haven't gotten into yet but is probably comparable to slacker or pandora.
Overall it seems too good to be true, no commercials, listen to songs as much as you want and no fees. Hopefully this doesn't get shut down because I've been adding to my library like crazy. They have iPhone and Android apps for your smartphone and streaming to them I believe will cost around $3 a month. Seems worth it for a great service like this.
Eventually I will embed a playlist on here of new bands/songs I discover.