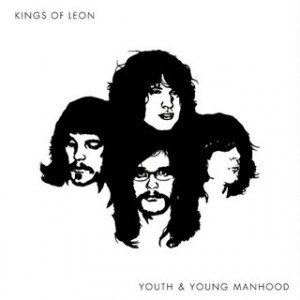 By: Robby RipChord
Admittedly I came later than some but earlier than most to the Kings of Leon party. I downloaded Only By The Night the day it came out in September 2008 and it was played continually in my room and at get-togethers during the Phillies run to a World Series Championship in late October that same year. After really liking that album I downloaded their whole discography and started jamming out to Kings of Leon on the regular from then until present.
Come Around Sundown is their 4th studio album due out Oct 19th and certainly will not disappoint fans. Even though I've seen a bunch of reviewers say they think the album sounds like their first record Youth & Young Manhood I think it's more of an extension of Only By The Night in terms of sound and commercial viability think. The same commercial viability and success that have some of their early followers dissociating from the band because they got too big. Fans who used to be able to pack a small venues like the Trocadero now have to choose arena rock and inflated prices to support the band or stay home.
Either way it's a little too early for me to fall off the bandwagon. One of rocks biggest music groups will unleash one of the best albums of the year on the 19th and you can listen to it free before it's release by clicking on the link below.